Happy November 1st! In case you don't know, the first Friday of November (today!) is Fountain Pen Day, and incidentally, two years ago on this day, I got my first fountain pen and ink–the ever-reliable Pilot Metropolitan and Iroshizuku Ku-Jaku.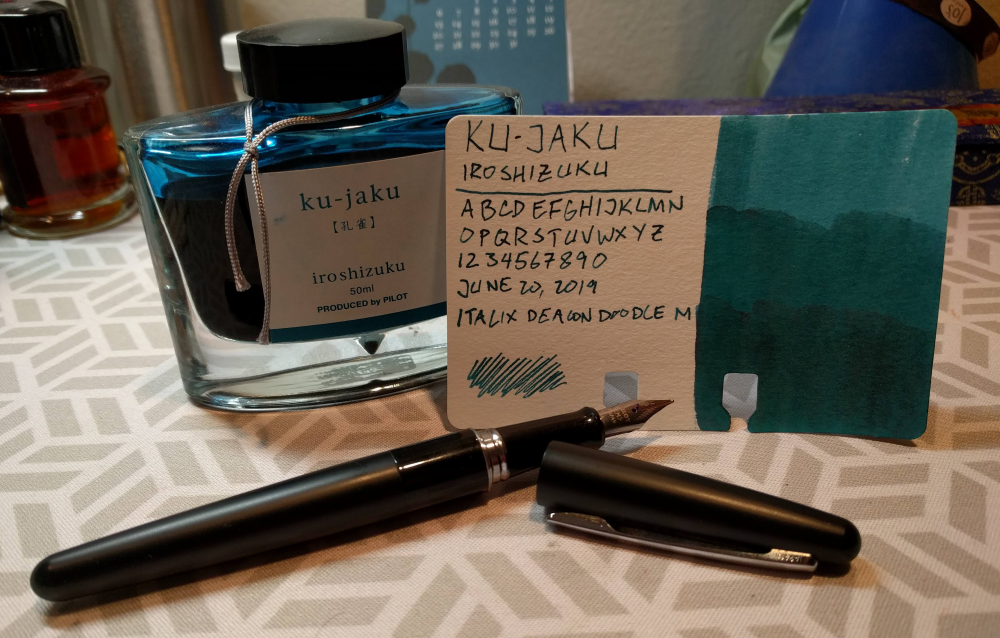 Iroshizuku Ku-Jaku and my first Pilot Metropolitan. How far I've come…
So if I'm going to talk about fountain pens, why not today?